About me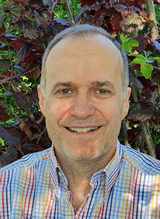 Who I am
A psychologist by profession, with a healthy interest in philosophy and the philosophy of science, two other aspects of culture preoccupied me early on: music and the Italian language. A devotee of all shades of classical music, I came into contact with"la lirica", the art of bel canto, as a young person. For years I was a guest at the Maria Caniglia International Singing Competition, accompanied by my husband, the pianist Donald Sulzen. I have fond memories of these encounters, especially since there I personally met singing greats of the past: una Magda Olivero, Anita Cerquetti, Fiorenza Cossotto and others.
With Anna Caterina Antonacci, a leading Italian singer of the present, I am connected with many wonderful song recitals. All these interpreters had and still have in common a love of language, an appreciation of clear diction, and the translation of the text into sonorous meaning: things that would have a decisive influence on my view of the Divina Commedia.
Contact information:
Dr. Matthias Junker
Baaderstr. 19
80469 München
E-Mail:
[javascript protected email address]
I came across Dante comparatively late. I casually listened to an audio book and was fascinated by the sound of the language I found there. I began to read for myself and never stopped. I had often felt the desire to linguistically mark the pronunciation of Italian, and actually the system was to benefit Mozart's Da Ponte operas.
Two years ago, a technical innovation enabled me to implement the Dante project and develop a multicolored font that did the job. The rest can be found on this website. Soon, the trivalent accent structure emerged, an extension of the classical approach that came to me as I read the text.
Today, on the 700th anniversary of Dante's death, I am happy to present my muscial edition to you. You will find everything I have worked out about the Divina Commedia and the "sommo poeta" on this website. Maybe you will also receive one or the other suggestion there and perhaps there are things you would like to tell me. Then write me an eMail. I am looking forward to your feedback.
Munich, September 14, 2021